Abhiraj Villa is located in Iswal Village, approximately 25 KM away from Udaipur, and is surrounded by lush greenery and the Aravalli hills.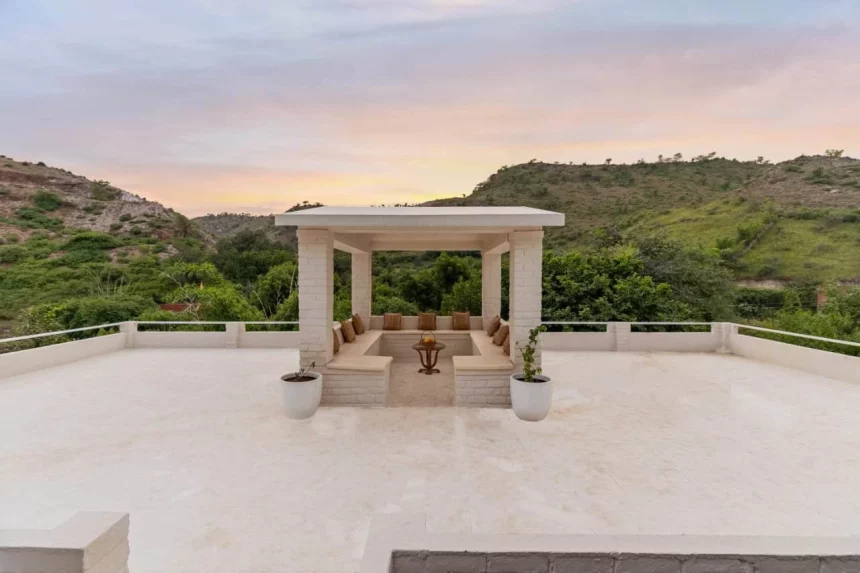 The villa features multiple pools, big and cozy rooms, a terrace sitting area with mountain views, a garden, ponds with walking bridges, and a parking area.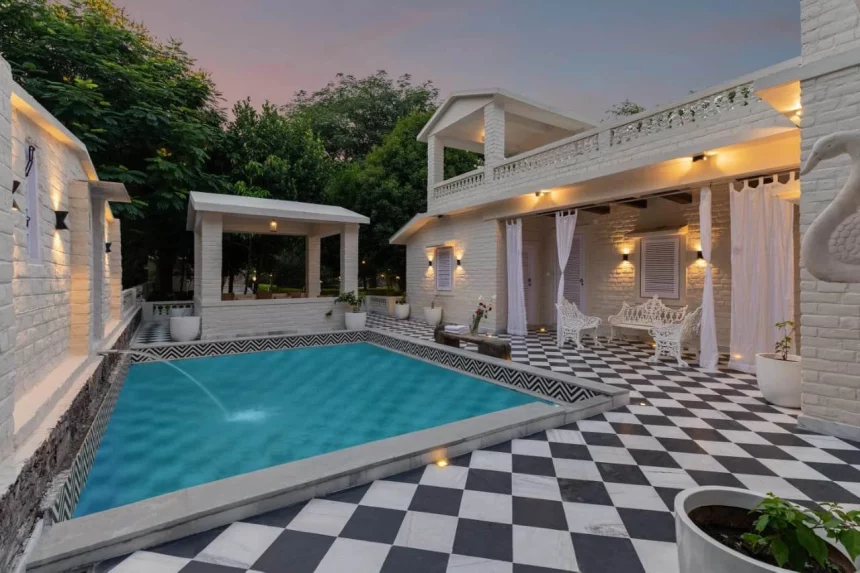 The interiors of the villa are elegantly designed and feature modern amenities to ensure guests have a comfortable stay. With its serene surroundings and luxurious facilities, Abhiraj Villa is the perfect destination for travelers seeking a luxurious and rejuvenating holiday experience.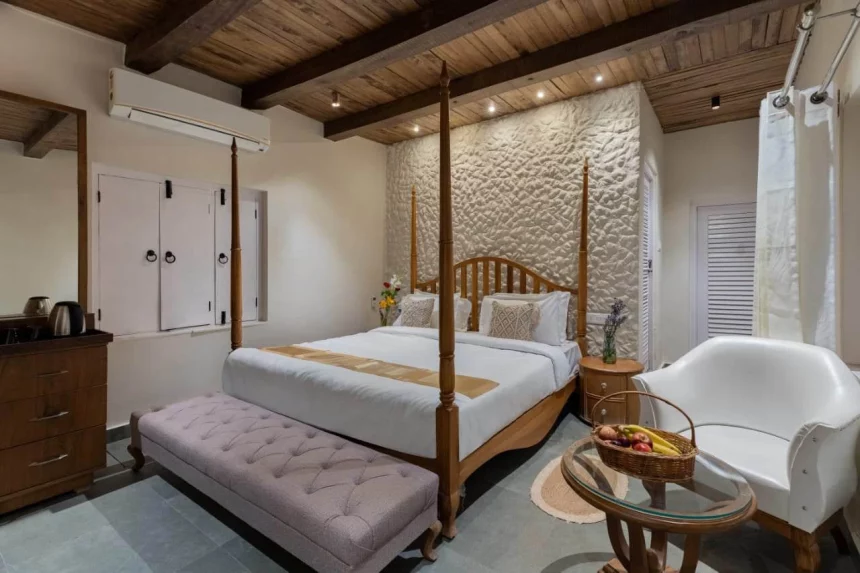 Room Features
300 sq. ft. room
King Size Bed
Can House Max 4 Adults
Garden View
Modern Bathroom with Shower cubicle