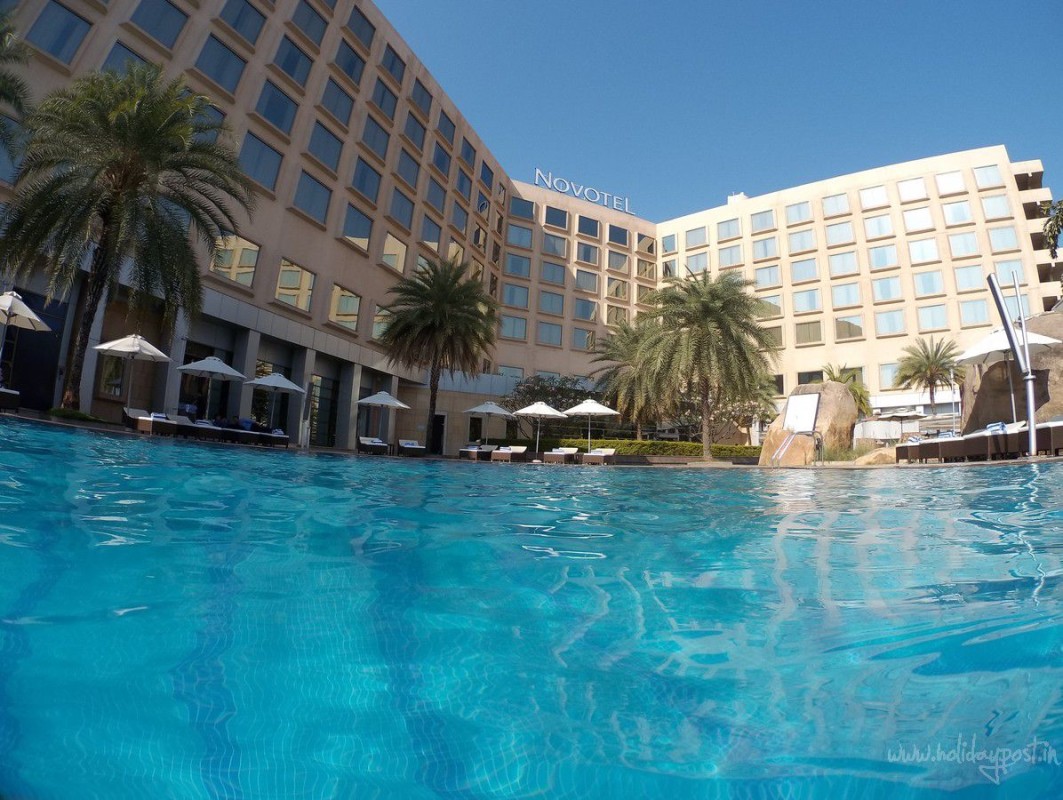 Recently I stayed for 2 days at the Novotel Hyderabad Convention Centre located at Hyderabad Hitech City. The Hotel & Convention Centre is side by side and it's perfect for business travelers. I was there for business purpose and got a chance to see whether this Business Hotel is as good as advertised. My review of Novotel Hyderabad Convention Centre.
Rooms
The Novotel Hyderabad Convention Centre has around 287 rooms divided into various categories like Superior Room, Premier Floor, Junior Suite, Executive Suite & Deluxe Suite. The room is built for both business & leisure travelers. The Room has either 1 Queen bed or 2 Single beds for business travelers. Each room has Wi-Fi internet access, high-speed transmission line, safety deposit and satellite TV. Unfortunately Normal rooms don't have Refrigerator.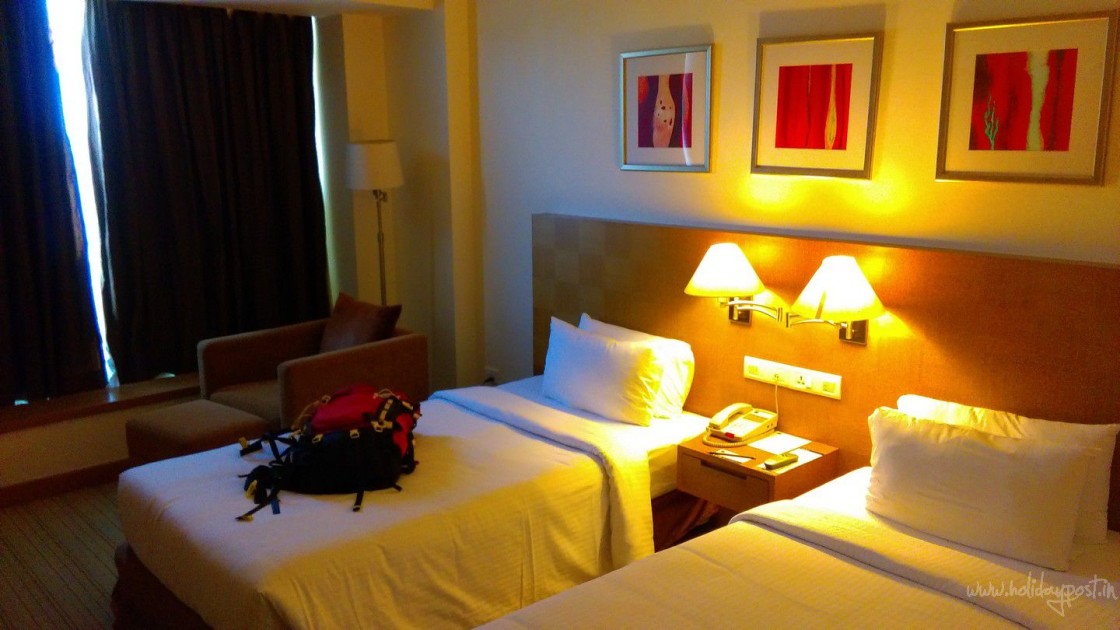 The Room is quite good and spacious has comfortable bed and chairs. The only disappointing thing is the bathroom, I found bathroom is a bit smaller and tiles are very slippery. For business travelers, it also has flexible work stations with 15 Mbps Wi-Fi & cable Internet access. Though Only 1 Mbps plan is free, for more speed you've to pay. There is no computer in the Room atleast in Superior Room, so make you sure travel with your laptop.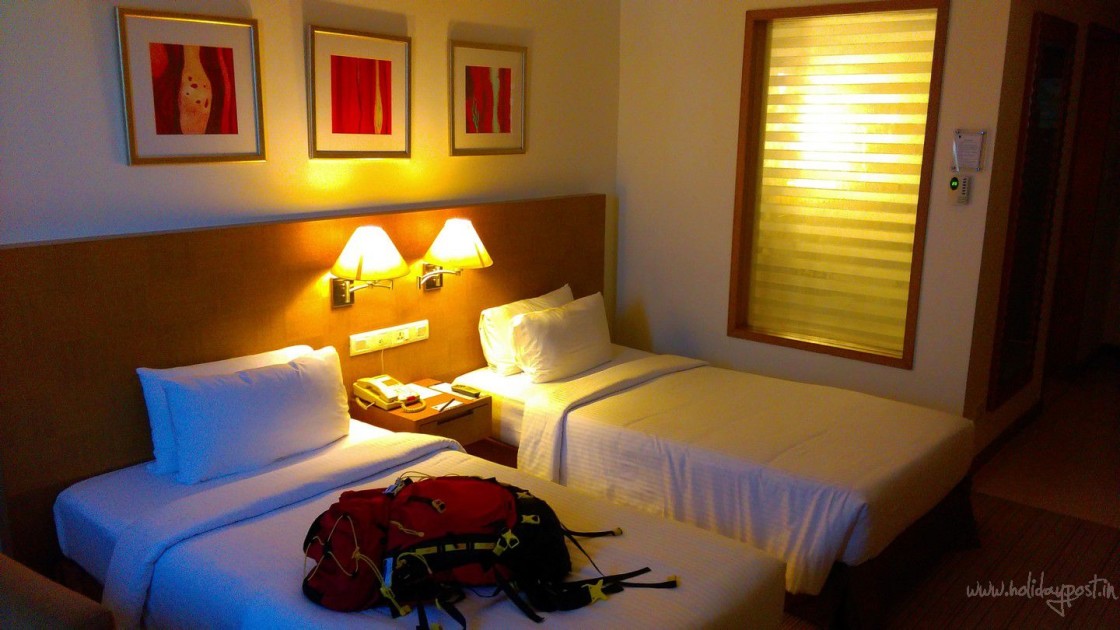 Relaxation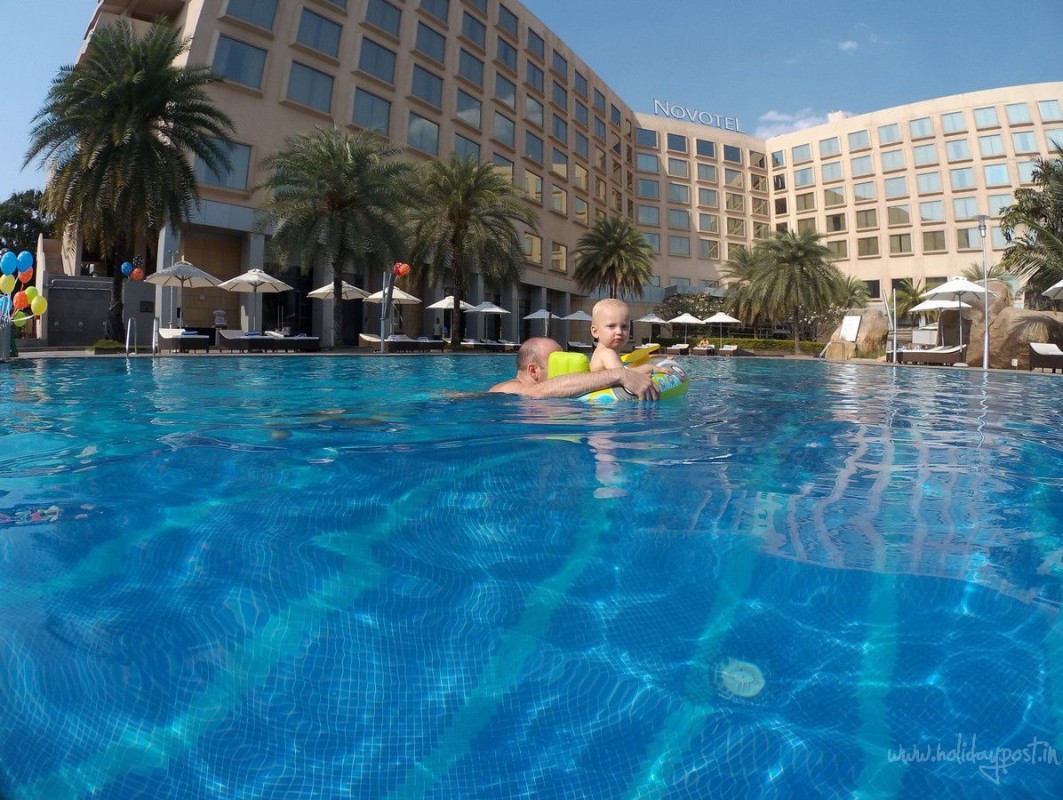 Relaxation is necessary no matter whether you're on business or leisure trip and this hotel has few activity areas which make you relax after a hefty business meeting. The hotel has a health club with so many fitness instruments, Shahnaz Salon, SPA, Jogging track and Outdoor swimming pool with 5 feet depth.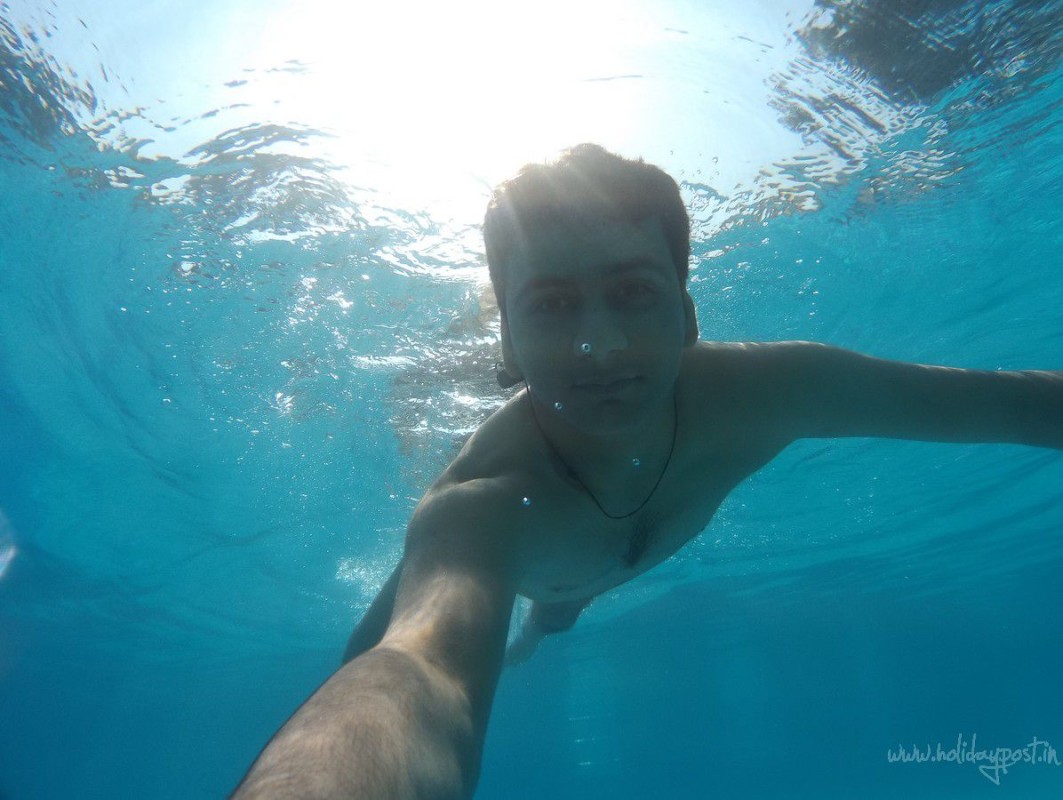 Swimming Pool is the best places to relax your mind, the pool size is quite good.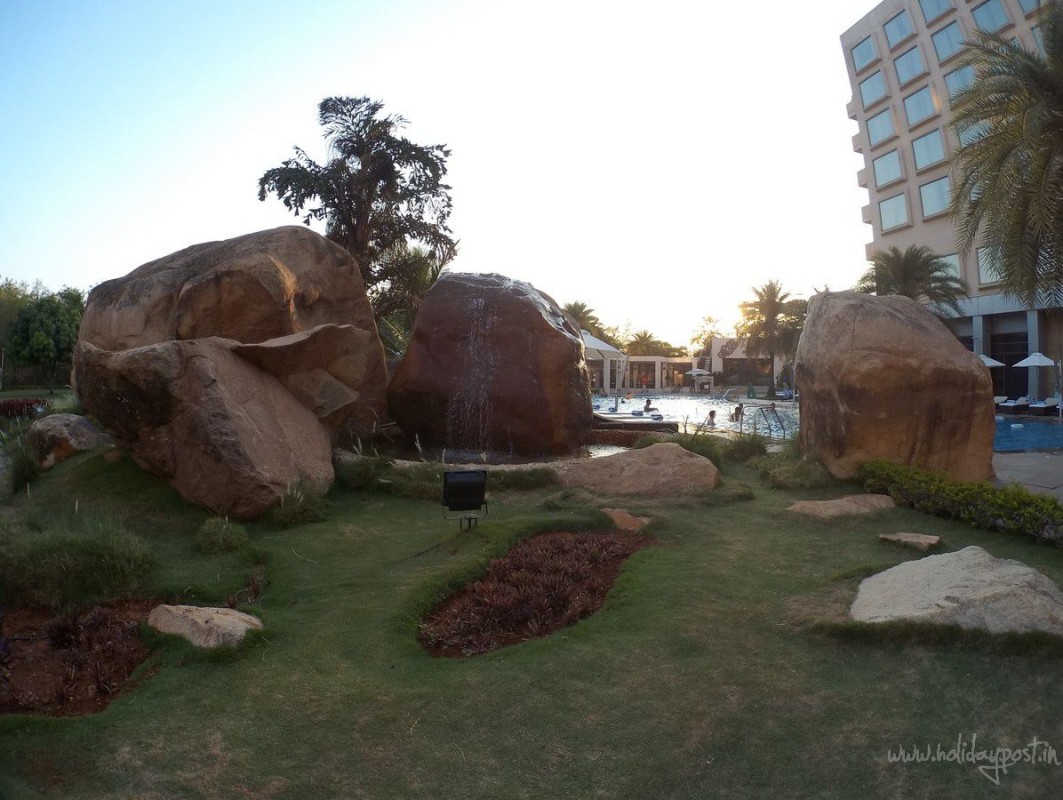 Food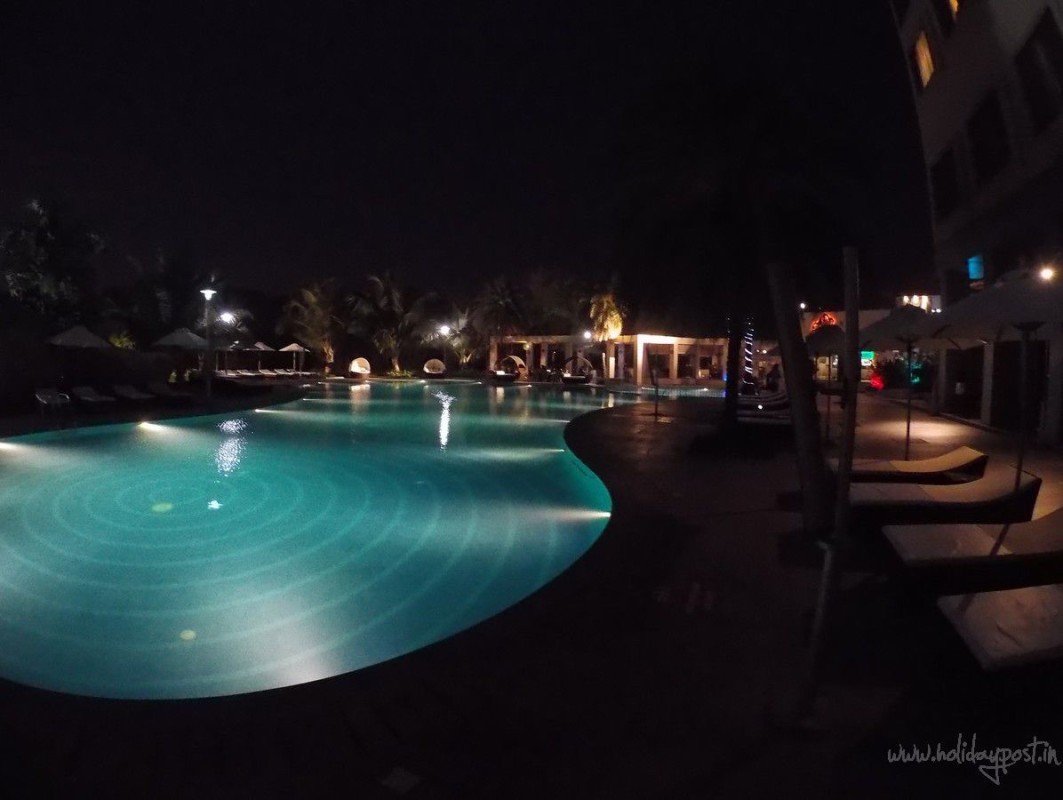 Hyderabad is popular for it's delicious Non-veg food, but this doesn't apply at Novotel hotel. The hotel has average food, I didn't find that taste in the hotel food, but you can still try some fish curry, Haleem, Egg Omlete and chicken shawarma made in Indian style. Through, the hotel has specially arranged food for us so can't tell you much about the Cafe and The Bar. But my experience with Novotel Hyderabad Food is not good.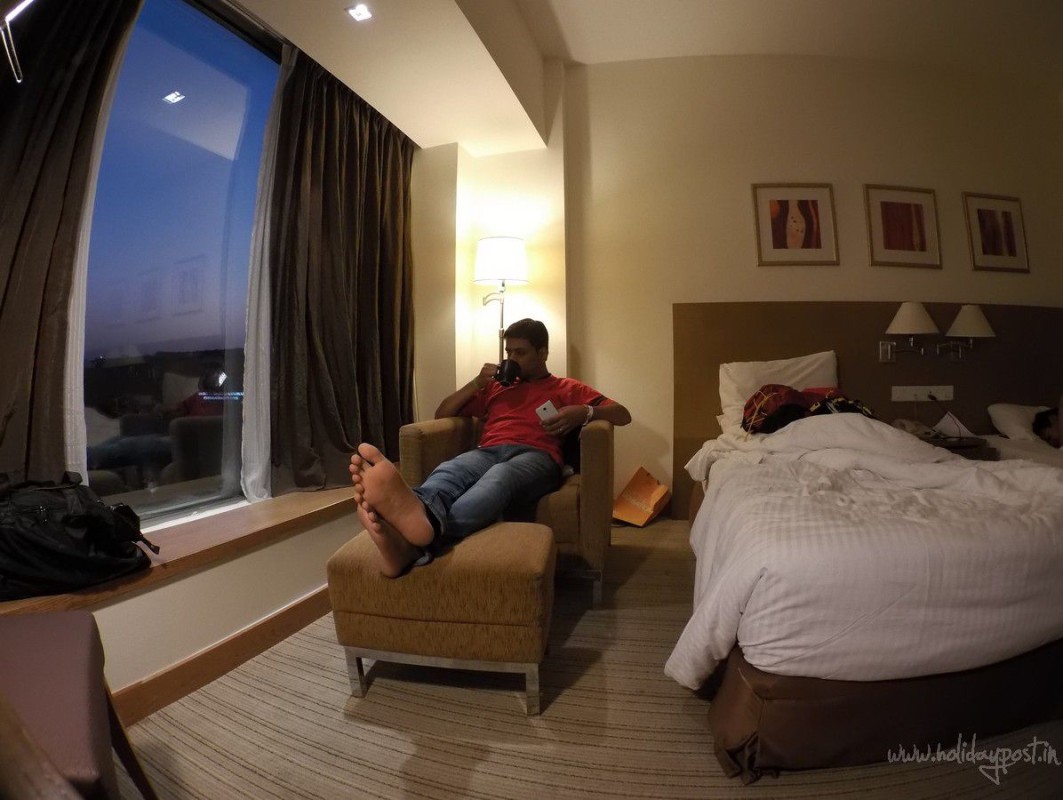 You should try the Mexican restaurant Le Cantina at poolside. I don't remember what I ordered, but it was delicious food and it has very good ambience. And Enjoy the Mexican food at poolside seating.
Conclusion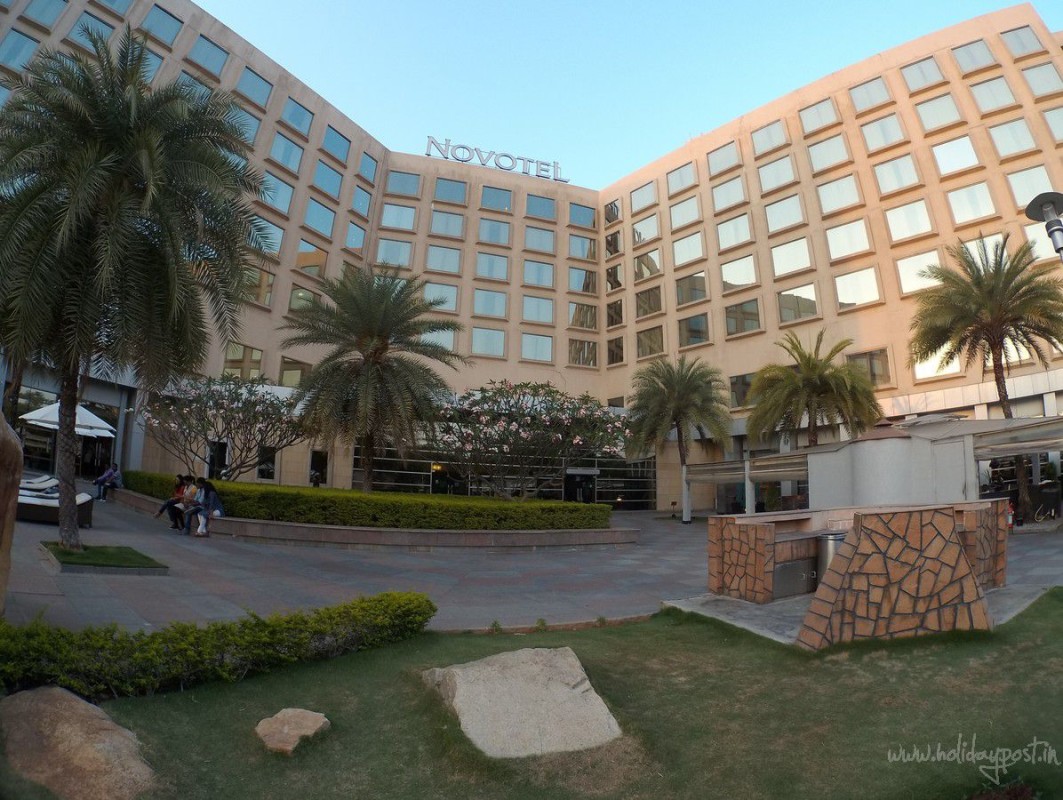 The Novotel Hyderabad Convention Centre is best choice for the Business traveler, the hotel is in Hitech and close to many IT companies. But the hotel is very far from Old city and travelling to main city will be expensive and time-consuming ride.
Pros
Best for business trip, has a large convention centre attached to the hotel
Spacious and comfortable Room.
Close to many IT companies
Large outdoor Swimming pool with 5 feet height (special swimming pool for kids also there)
Big Lawn with Jogging area
Nice ambience
Cons
Beware at Elevators (I stuck in the elevators for 15 min)
Avg. Food
Avg service
Far from main city
Bathroom is small & floor gets wet & slippery after the bath
Novotel Hotel Hyderabad Gallery