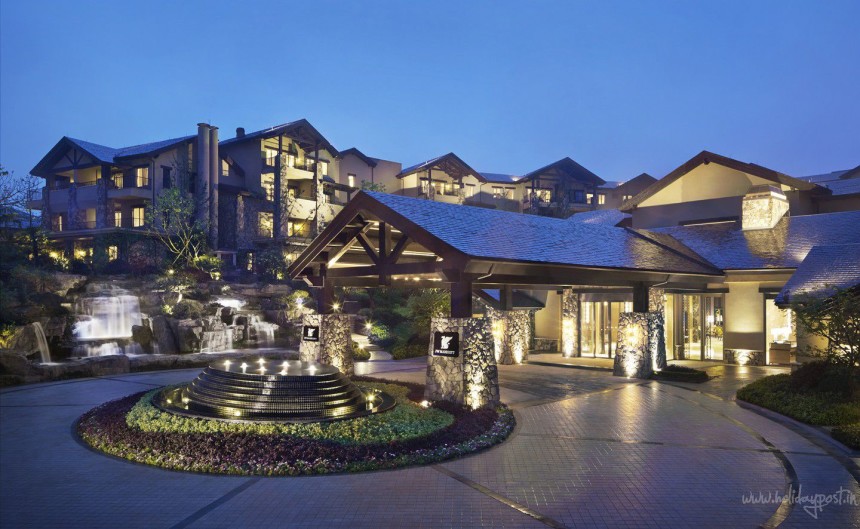 JW Marriott Hotels & Resorts opened its luxury hotel in China. The JW Marriott Hotel Zhejiang Anji is a 228-room hotel located within the Phoenix International Golf Course and close to the Anji legendary bamboo forest.
Zhejiang is known for its 1800 year old rich culture and is very popular for China finest white tea. The hotel is close to several attractions including Anji's Bamboo Exposition Park and China's first Hello Kitty theme park. This picturesque site is just 15 min away from the Hotel.
The Hotel has 228 guest rooms which were designed to keep natural surrounding in mind. The organic accents, including carved wood screens, natural materials and soft lighting take direct inspiration from Anji's stunning landscape, while spacious en-suite bathrooms boast rain-showers and indulgent bath amenities. Accommodations range from the generous 45sqm Deluxe Garden Rooms to a range of luxurious suites.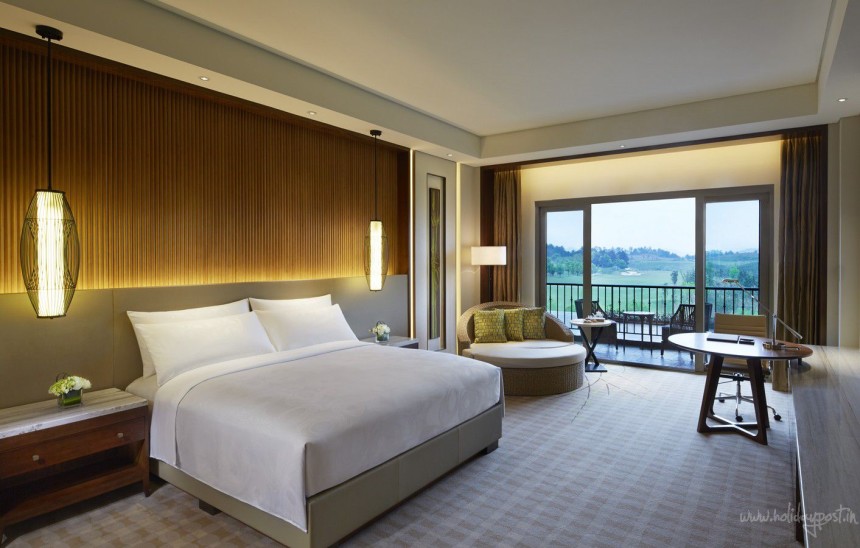 The JW Marriott Hotel has two special restaurants that pay homage to local, regional and global flavours. The Man Ho dining restaurant gives you taste of complex flavours of Chinese cuisine. The glittering chandeliers and original artworks from the region will give you the best ambience you ever want in a restaurant.
There is also an open kitchen with mountain views. The kitchen will serve breakfast, lunch and dinner. There is also a lounge where you can enjoy a cocktail or Anji's famous white tea.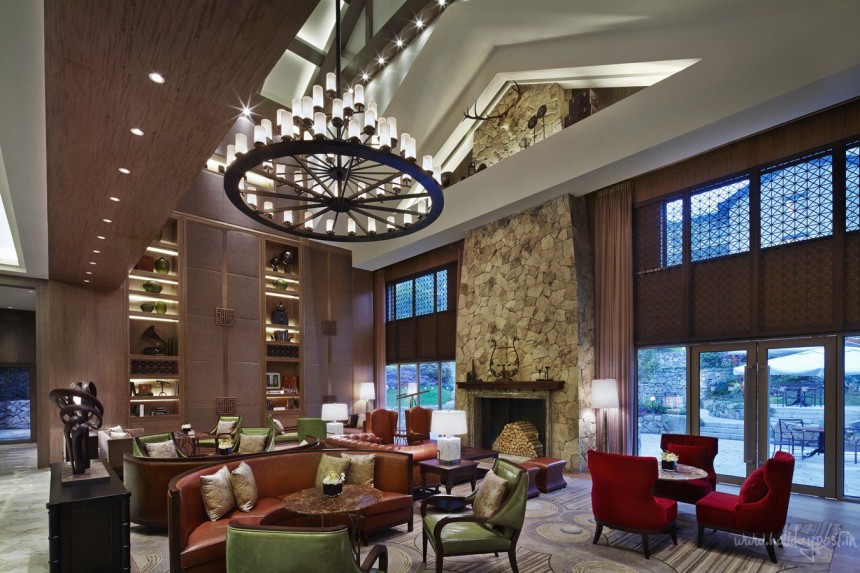 For events, the hotel has 573sqm Grand Ballroom where 380 guests can seat. . In addition, five meeting rooms, each accommodating up to 80 guests, offer flexible seating plans and comprehensive business facilities.
For the guest relaxation, the hotel has rain showers, 1.4 meter heated indoor swimming pool and Jacuzzi.
For more information or reservations, please contact +86 572 5618888, or visit us at jwmarriottanji.com