Summer season arrives in India and many people start flying towards hill stations for their summer holidays and many prefer to visit nearest Swimming Pool or Water Parks. The Water Parks are the best option to enjoy summer with your colleague or with your family. The Water Parks provides a complete package of fun and they've rides/pool for everyone from kids to adult and swimmer to non-swimmer.
TIPS: Arrive early and avoid weekend and holiday crowds!
Here is the list of Best Water Parks in India:
WaterKingdom

, Mumbai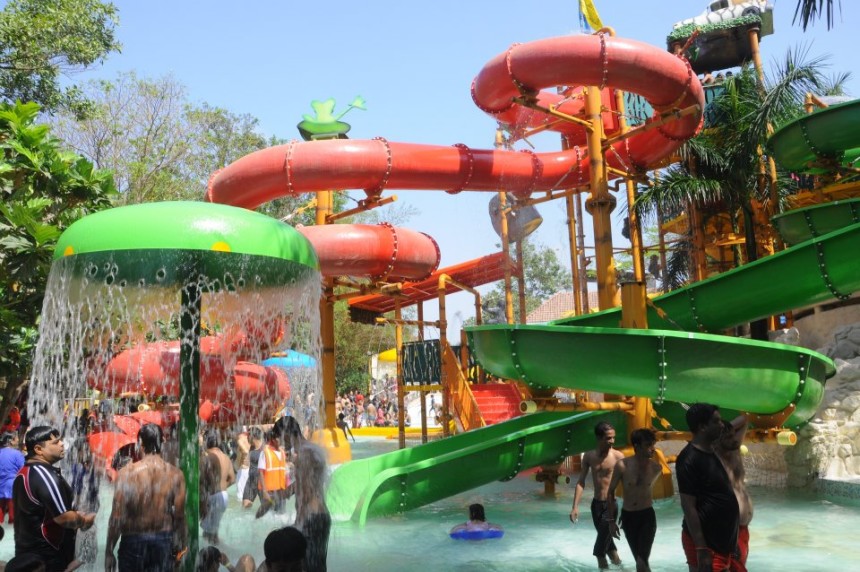 WaterKingdom claimed as Asia's Largest Theme Water Park. The EsselWorld (Amusement Park) and Water Kingdom (Water Park) stretch over 64 acres of Lands. The main attractions of WaterKingdom are 'The Lagoon' ride which is newly opened turn twisted water slide, Adventures Amazonia, Brat Zone (Lazy River), Goofers Lagoon (Slides for Kids), Misphissly Hill (Water slides) and Wetlantic (wave pool). The ticket for WaterKingdom is ₹590 for child and ₹890 for Adult.
Wonderla

, Bangalore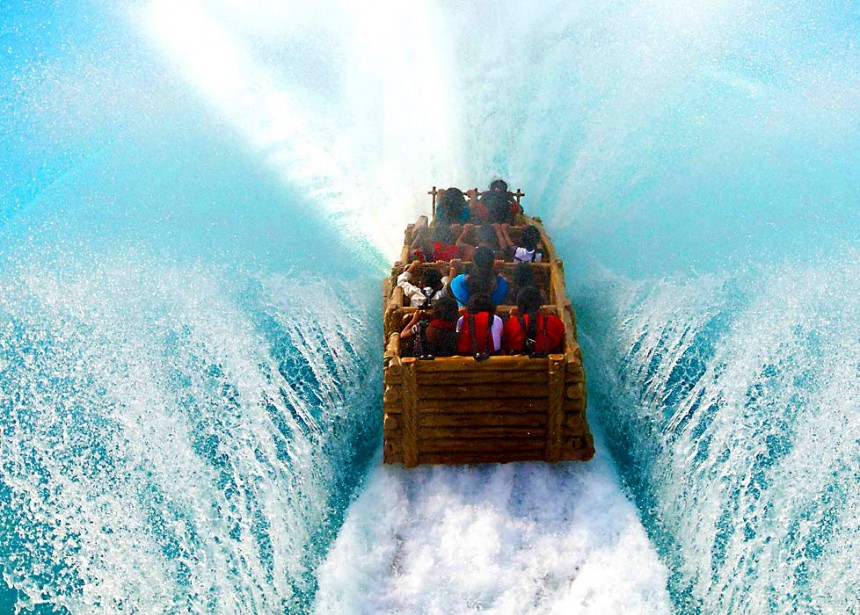 The Wonderla is a very popular Water park in Bangalore and Kochi. Wonder La is actually an Amusement Park and Resort but Water Rides are too good here. In Wonder La you can enjoy Watery coasters, fun pools, beach like wave pools, rain disco, lazy river, Uphill Racers, Water Pendulum, Play Pools etc. Wonder La uses Reverse Osmosis treated water in the pools and the pools are solar heated during winters.
Just sit on the tube and the Lazy river will gently take through a lion's mount, under a fallen tree, alligator etc. The river is full of surprises. The Bangalore Ticket rate starts from ₹ 640 and may reach to ₹ 1720 on peak season.
Tikuji-

ni

-Wadi, Thane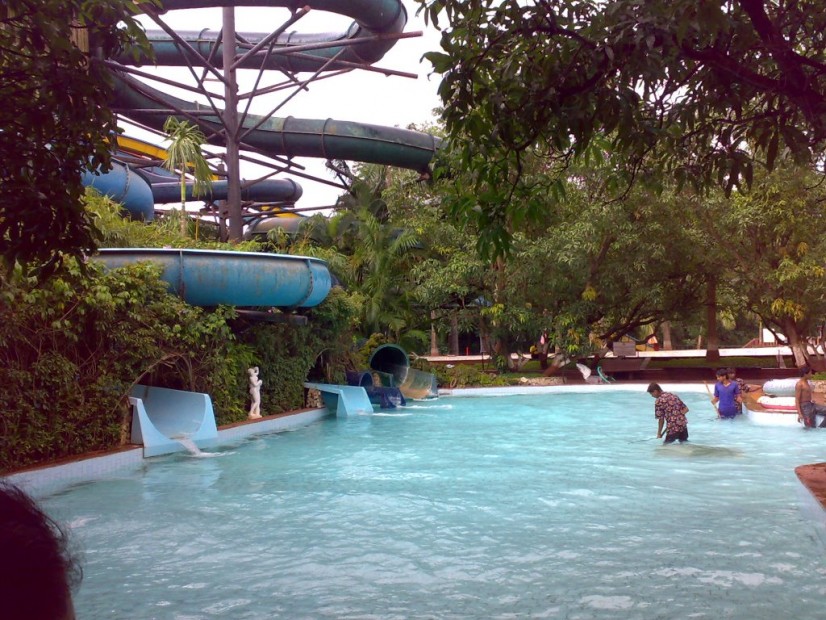 Tikuji-ni-Wadi is a very old Amusement park, located at Manpada village, Chitalsar, Thane, 40 kms away from Mumbai City, On the Ghodbunder/Thane Road. This park is approved by the Tourism Department, Government of Maharashtra. The water park offers you Water slides, Lazy River, Kids pool, family slides, wave pool and Aqua play shop. All the slides and pool follow International Safety standards and the water park is perfect if you're going with kids.
The Water Park open at 10 am and close at 6 pm.
Water World Resort, Ahmedabad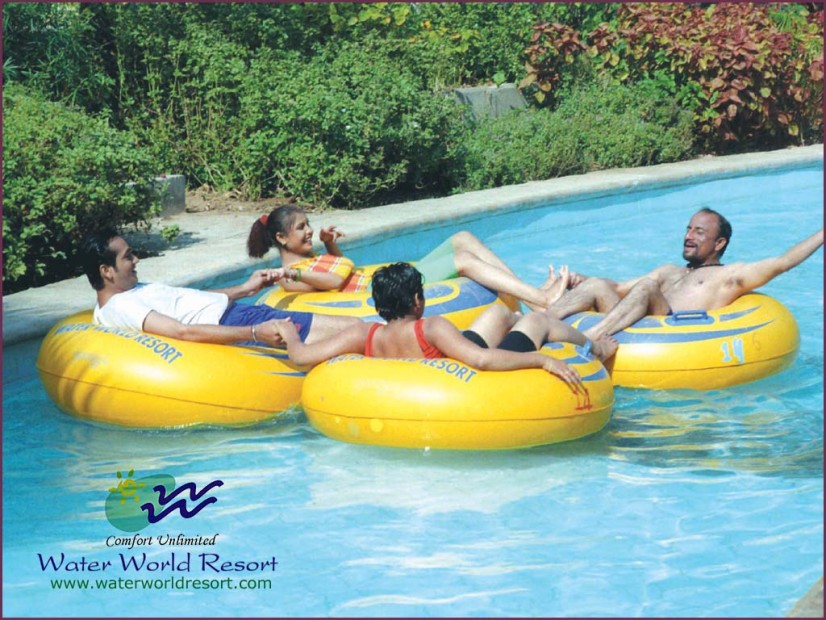 Shanku Water Park is the oldest water park in the country, located near Ahmedabad. The park has more than 37 different rides such as Zip Zap zoom, Aqua tube, Wave pool, Shanku Twister, Aqua Shuttle, Racing slide, Giant Octopus, Lazy River, Rain dance, Wet disco and pools for kids.
Splash The Fun World is another water park in Ahmedabad. The Water Park consists of more than 25 rides for children and youngster.
Jalvihar

, Hyderabad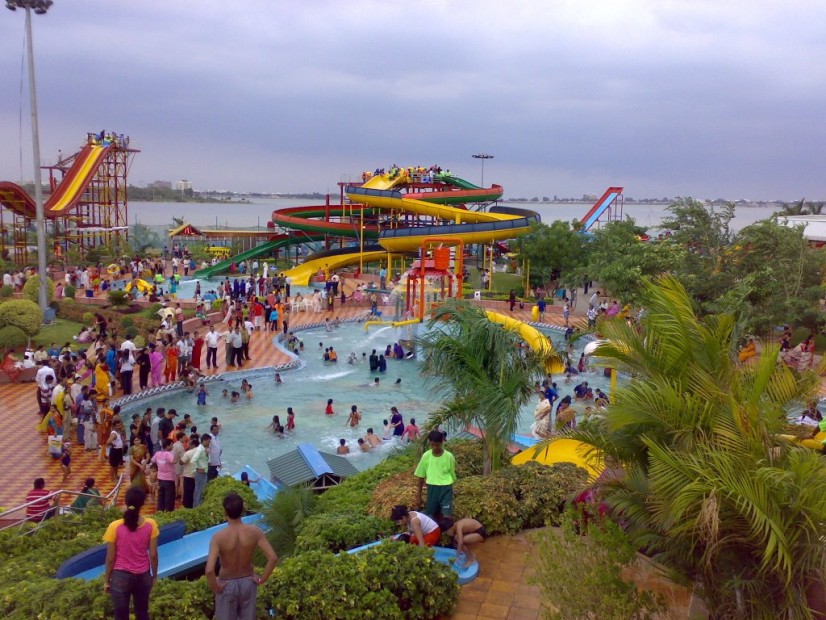 Jalvihar a Family Entertainment Park is located on the famous Necklace Road, Hyderabad. The Park is run under public private partnership with the Tourism Department of Government of Andhra Pradesh. The Water Park offers Wave Pool, River ride, Float slide, Pendulum, Kids Pool, Family Slide, Mini aqual trailers, Tilt bucket, Mushroom Umbrella, Multilane and Rain Dance. The Entertainment Park open at 11 am and closes at 7 pm. The Park fees start at ₹ 200/ head for adult.
Funtasia Waterpark, Patna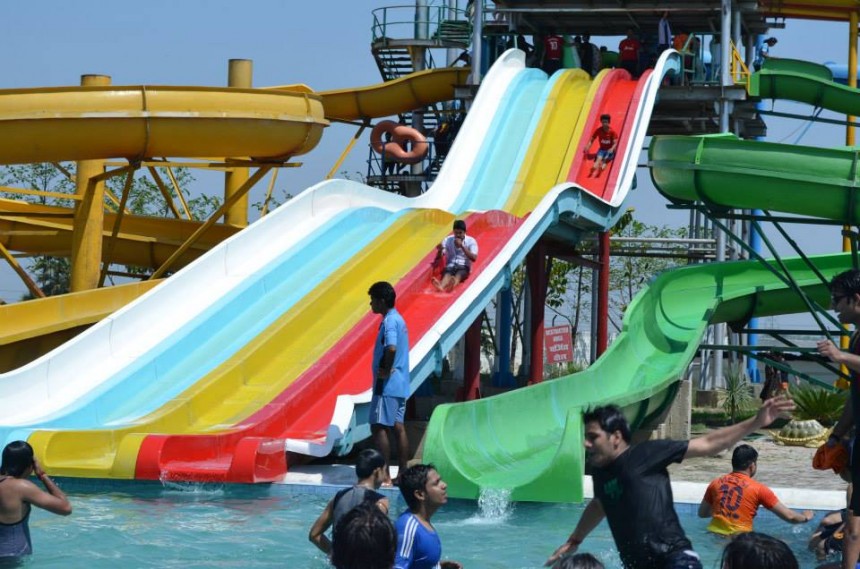 Funtasia Waterpark located at the Patna, Bihar and it's spread over 5 acres. The Park is just 9km away from Patna station and can easily accessible by public transport.
The Park main attractions are 9 different types of Water Rides, wave pool, swimming pool for adults, FlowRider, pool for kids etc. The Park fee is ₹300 on normal days and ₹ 400 on peak days.
Know any better Water Parks in your area? Do tell us in comment and we'll feature here.