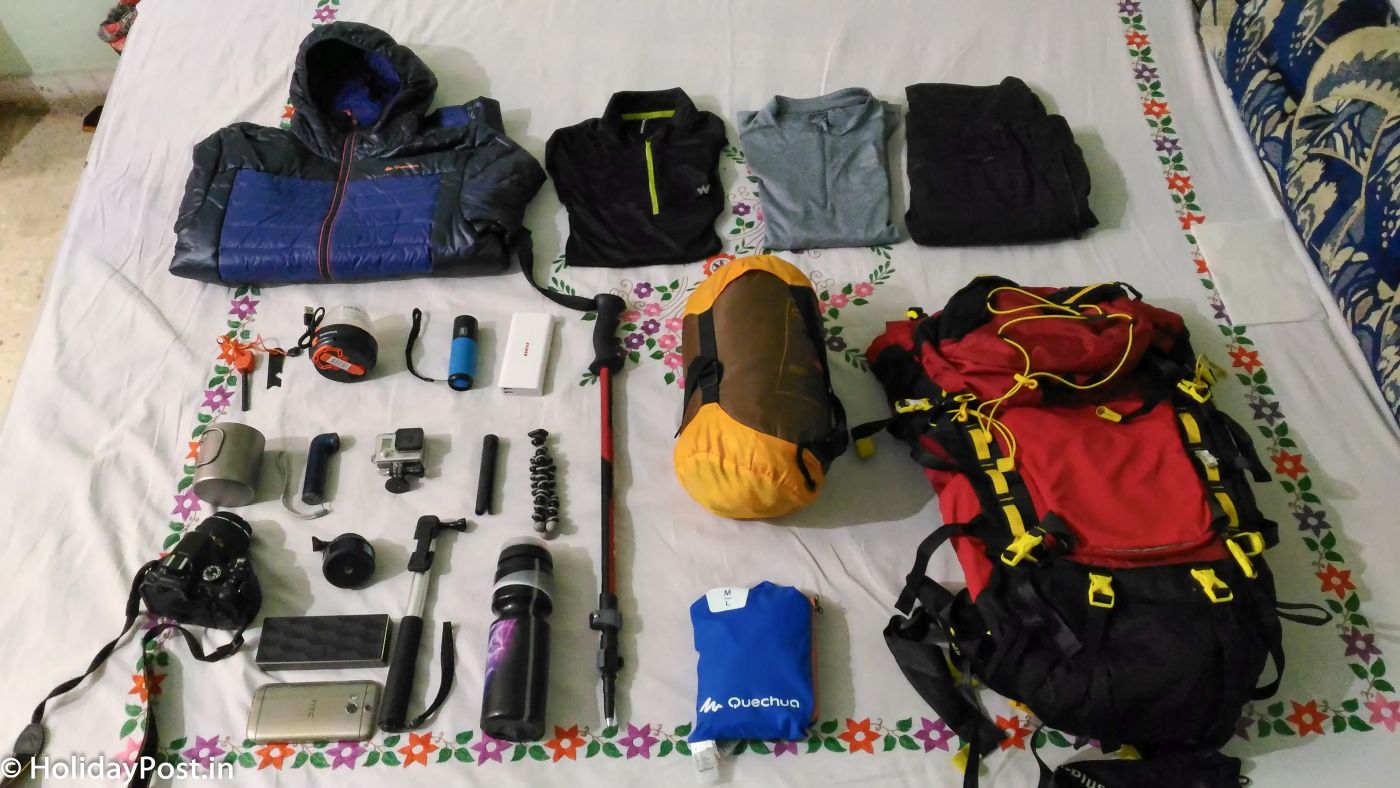 Myself Raza Rahil Hussain from Udaipur, Rajasthan. Till I reached college life, I never been to anywhere except the few Indian cities. I always wanted to travel but never got the Parents permission. In India, you still have to take permission to go anywhere. Now I've grown up and visited few places which include Historical places, waterfront cities, Beaches, and Mountains. I love the Adventure style travel and Trekking/Hiking is my favorite.
Trekking or Hiking is not an easy game it requires physical & mental strength as well the support of gears which makes the life easy in remote areas. Very few people are in into Hiking but the interest is slowly growing among youths. India is not a great place to buy Travel gears, very limited options available here and also we Indian's don't want to spend a high amount on gears.
Wildcraft Hypadura Adri 45 Rucksack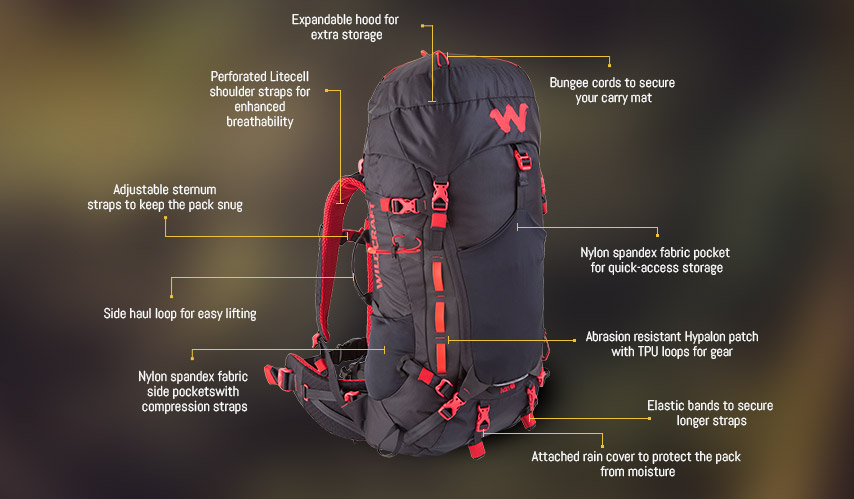 When it comes to Rucksack, Wildcraft is best brand available in Indian market. I got the Wildcraft Hypadura 45 Litre Rucksack from them and it's well designed long trek rucksack. The Rucksack features bungee cord on top for a carry mat, compression strap at the base for a sleeping bag and an expandable hood for extra storage. The rucksack has perforated lifecell shoulder strap for breathability and also comes with rain cover.
The rucksack also has three points harness back system which distributes the weight of the pack to three different areas. The Wildcraft Rucksack carry 40L to 60 L load and weight of the bag is 1960 g.
The Price of Wildcraft Hypadura Adri 45: Rs. 6995/-
Buy from Amazon | Buy from Wildcraft
Wildcraft Lite 2014 Sleeping Bag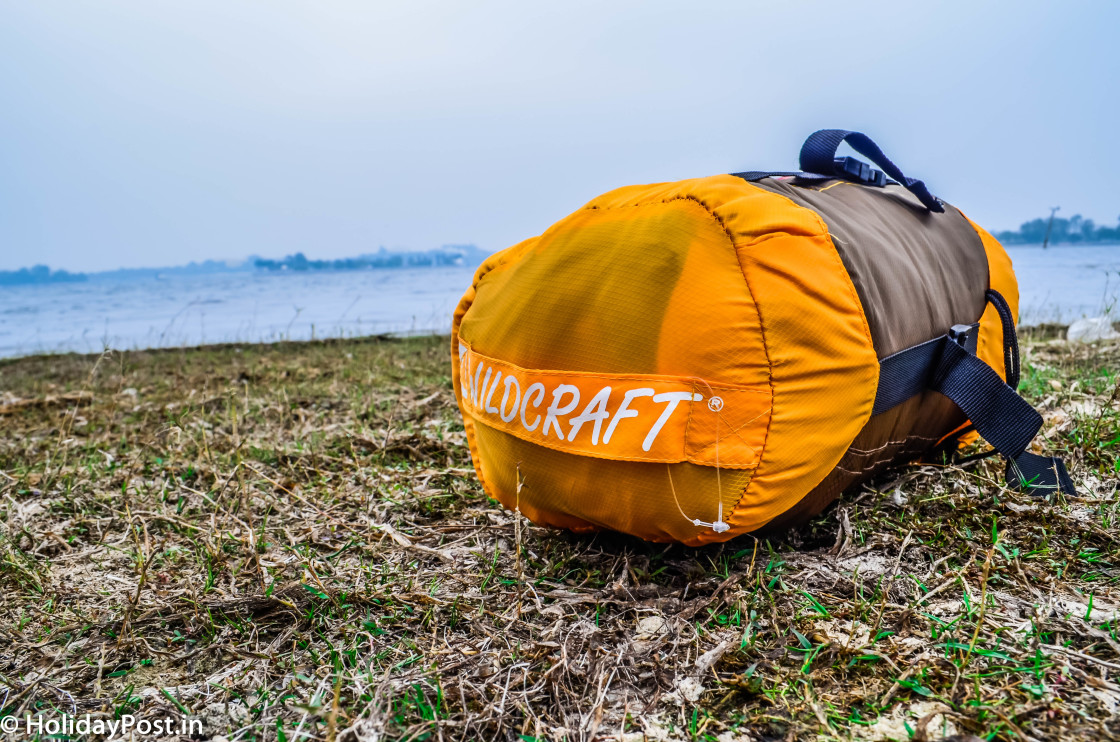 The Wildcraft Lite sleeping bag is designed to withstand 10º C. The comfort level is very good, but when the temperature dropped below 8° C you'll start feeling the cold. This is one of the first gear I got it, now this sleeping bag is no longer available for sale and they're better options available out there. If you're hiking in Himalayan region then I recommend to get the Sleeping bag with the rating of 0° C or –5° C.
Quechua Raincut Men Waterproof Jacket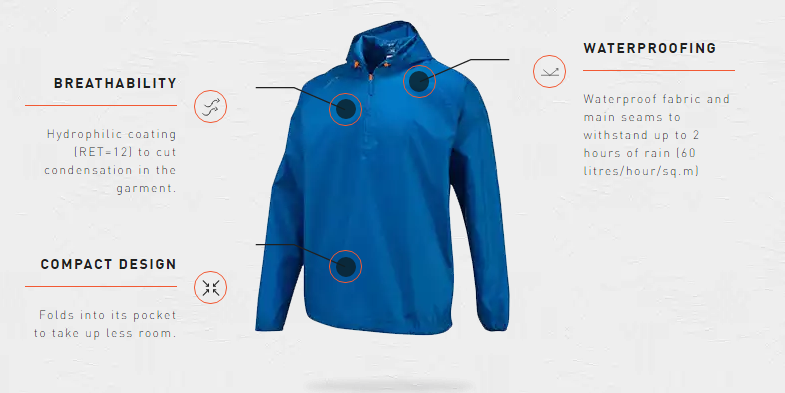 Quechua Raincut waterproof jacket is lightweight, compact and breathable. It comes with single pocket which double as a cover, which is very helpful as it takes very little space in your Rucksack. It comes with hood and can withstand 60 litres/hour/sq.m of rain for 2 hours.
The best thing about this jacket is the Price. The rain jacket is priced at just Rs. 499.
Quechua Forclaz 900 Trouser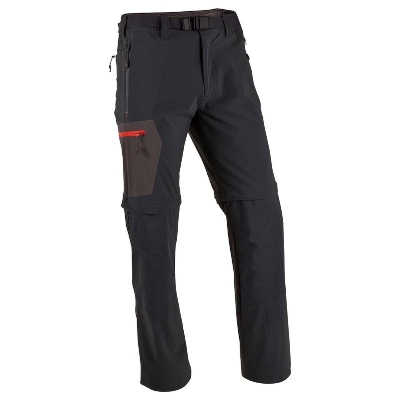 Quechua Forclaz 900 Trouser is the best Hiking pant available in India. The Trouser features sun protection, 2 hand pockets with zips, 1 side pocket with zip, 1 back pocket zip and stretchable fabric. The trouser is lightweight, stretchable and comes with quick-drying fabric which is very important for Mountain Hikes. Believe I'm hugely impressed with the quality of the product.
You can buy the trouser from Decathlon store.
Quechua X-Light Down Jacket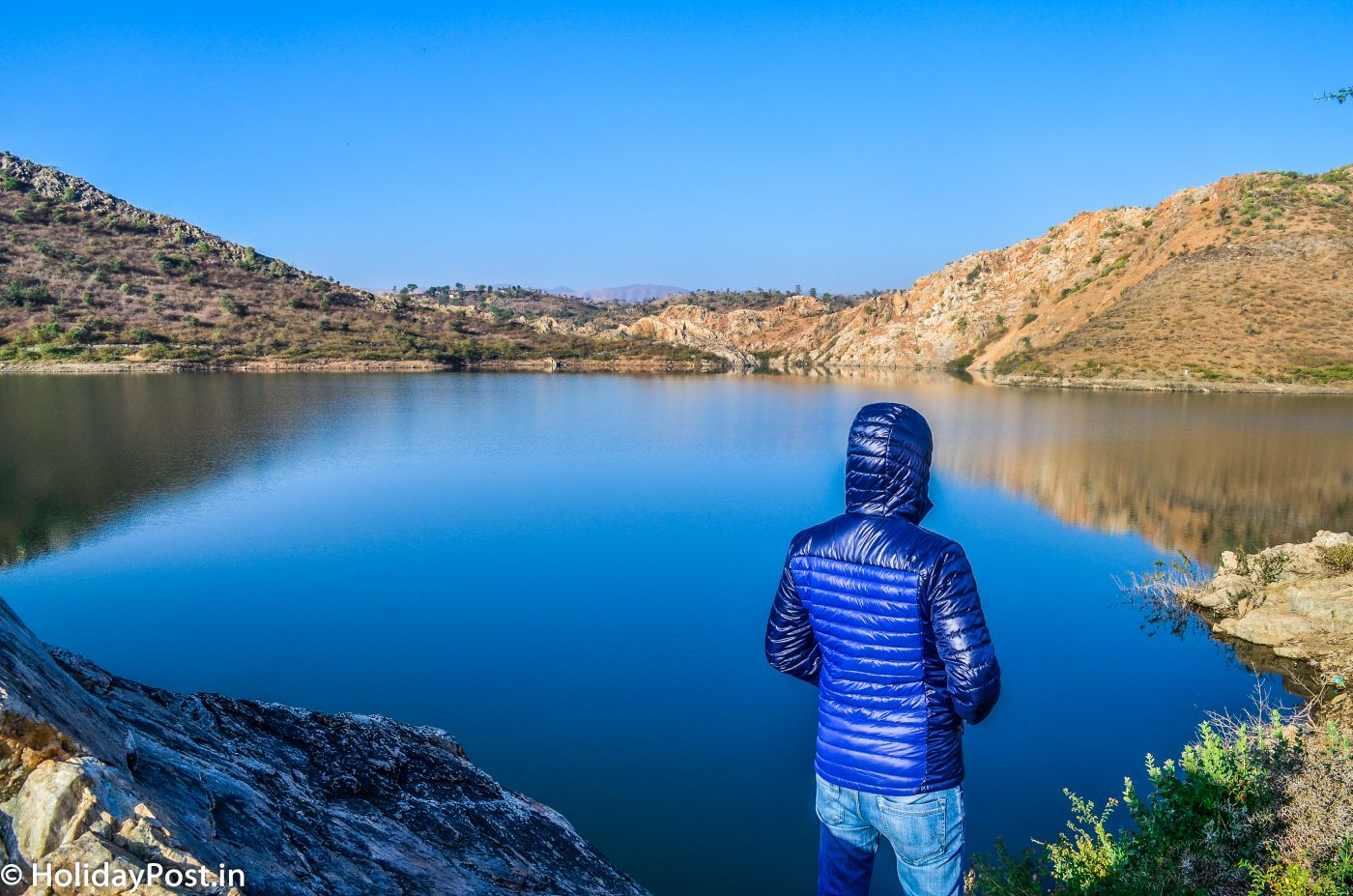 A down jacket is filled with feathers & outer layer is built with a waterproof or water resistant material. This makes the jacket lightweight, portable & water resistant which is good for snowy conditions. The Quechua Down X-Light Jacket is well-crafted jacket at very affordable price. The jacket material quality is good, lightweight because of features & warm enough to provide protection in chilly winter. The Quechua Down X-Light Jacket is good to go in 0°C but I advise you to take another layer. Checkout Quechua X-Light Down Jacket Review.
The Price of Quechua X-Light Down Jacket starts from Rs. 2999.
Buy Quechua X-Light Down Jacket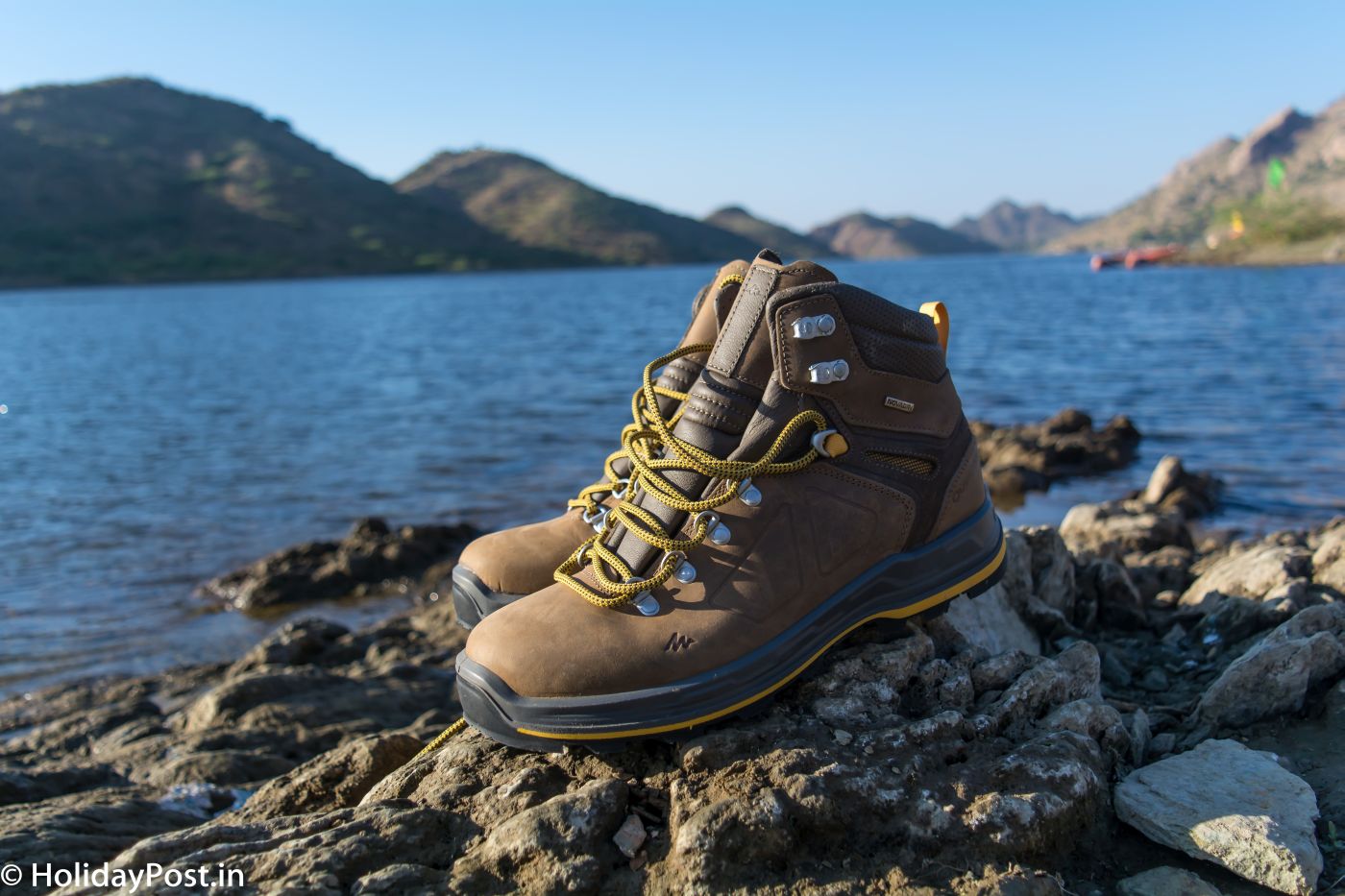 Quechua Forclaz 600 Hiking Shoes is latest edition in Quechua affordable shoe range. The Shoes is designed to mountain hiking for one to several days in all weather conditions on technical terrain.The Forclaz 600 Hiking Shoes waterproof membrane tested on 16 km walk in the water until mid-upper.
Buy Forclaz 600 Waterproof Hiking Shoes from Snapdeal
Quechua Forclaz 500 High-Top Shocks
I recently got the pair of shocks which I need it for multiple days trek on Mountains. This shock comes with ventilated knit zone to transfer the moisture from the foot. And special fiber used to reduce chafing and blisters.
The Price of Forclaz 500 High-Top shocks is Rs. 699 for Two pairs.
OnBright 800 Torch (200 Lumens)
The Geonaute OnBright 800 torch is best lightning torch available in India. With this torch, you can see at a distance approximately 150m in power mode. The LED light uses 3 AAA battery and can produce light up to 200 Lumens. It comes with three modes: POWER mode for distant lighting – ECO mode for longer battery life – STROBE mode for signaling.
In power mode, the battery last long for only 1 hour so make sure you carry extra batteries.
The OnBright 800 Torch Price: Rs. 1699 and it's available on Decathlon.
Quechua BL-Dynamo Hiking Lamp
Quechua BL-Dynamo is used to lighting the campsite. It has two power source, battery, and dynamo. The lamp comes with 3 lighting settings: red (6 lumens) / 25 lumens / 50 lumens. This lamp provides battery life of 9 hours on 25 lumens and 4 hours on 50 lumens. You can charge the lamp using battery bank and it also comes with rotator which you charge the battery manually by rotating the dynamo.
The Price of BL-Dynamo is Rs. 1499.
Eureka Forbes Aquaguard Personal Purifier Bottle
This water bottle comes with cartridge built right into the bottle. You can fill up the water and squeeze through the nozzle and you'll get bacteria free water. Very helpful gear, you don't have to carry extra filter system, just feel the water bottle with mountain water and you're good to go.
It comes with a prize tag of Rs. 499.
QUECHUA Flint Fire Stone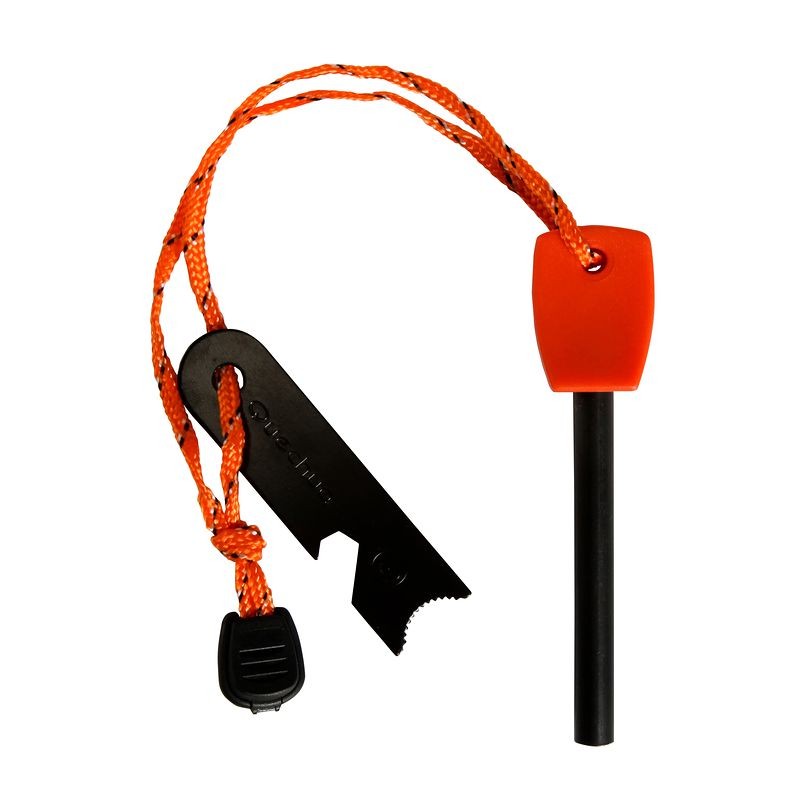 Fire is the lifeline at the remote places, it is a necessity that we should have a fire going on at basecamp. Many hikers take the stove, fuel with them but to me, it adds bulk. Fire from wood is still preferred source of energy for me and Quechua Flint Firestone help you to ignite the fire. Through waterproof lighters are available in the market and but I still prefer to keep them incase lighter didn't work.
The fire starter is available on Snapdeal for Rs. 399.
Titanium Cup
Titanium cooking gear is becoming very popular among hikers because of its Light in weight, durable and corrosion resistant. I imported this Titanium Mug from AliExpress, China. You won't get any titanium appliance in India, here Stainless Steel appliance is still popular.
Orao Sancy Small Category 4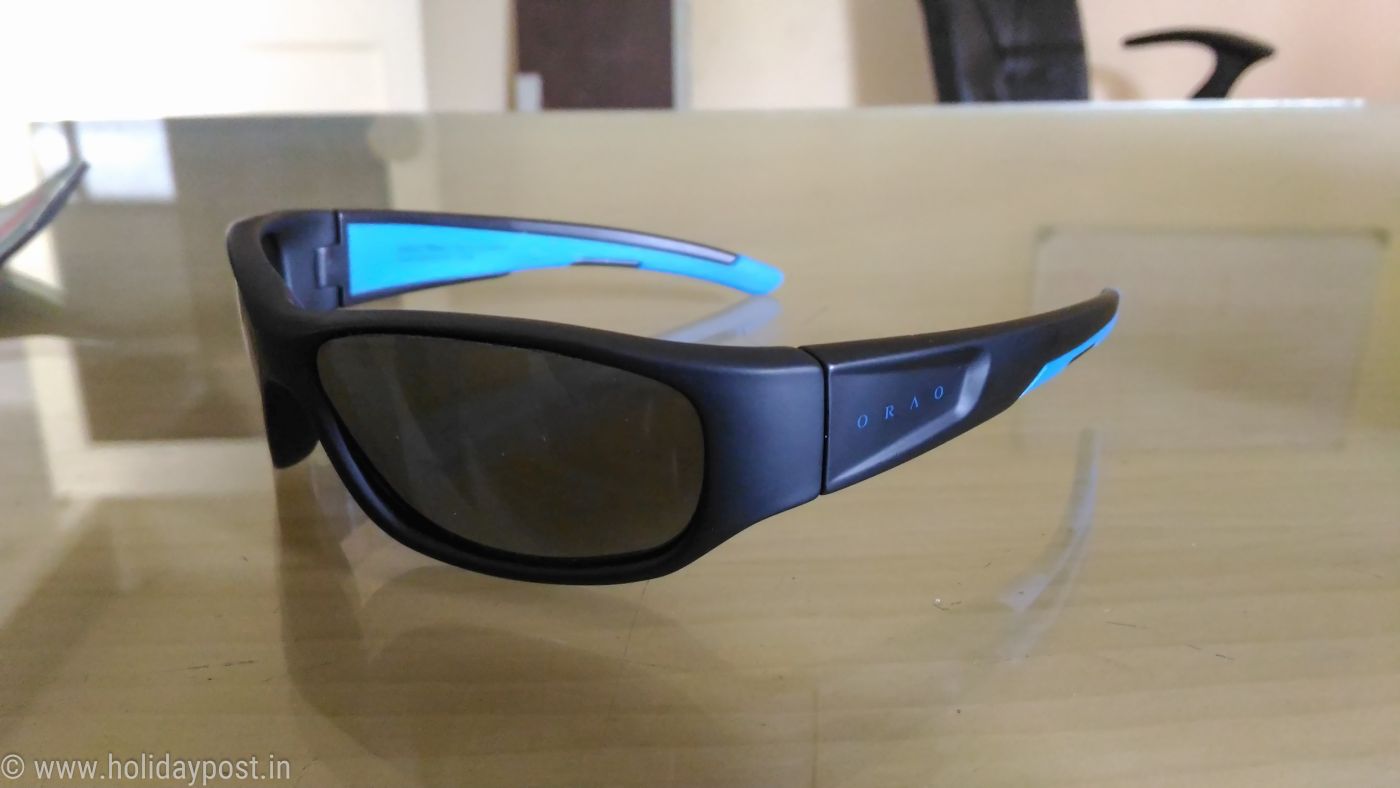 The Sunglasses specially built for Hiking comes with light weight and wrap around design which provides sun, wind and bad weather protection. The Orao Hiking sunglasses comes with Category 4 glasses which block out UV & blue rays in bright sunshine.
The Orao Hiking Sunglasses available in India at Decathlon stores for Rs. 899.
Electronics Gear
Nikon D5200
As a Travel blogger, I always need a camera to document my journey. Nikon D5200 is perfect entry-level DSLR available in the market. Through caring DSLR is quite risky and difficult task it need extra care and it also adds bulk. However, I always carry as without that I'm not able to snap pics for my journey.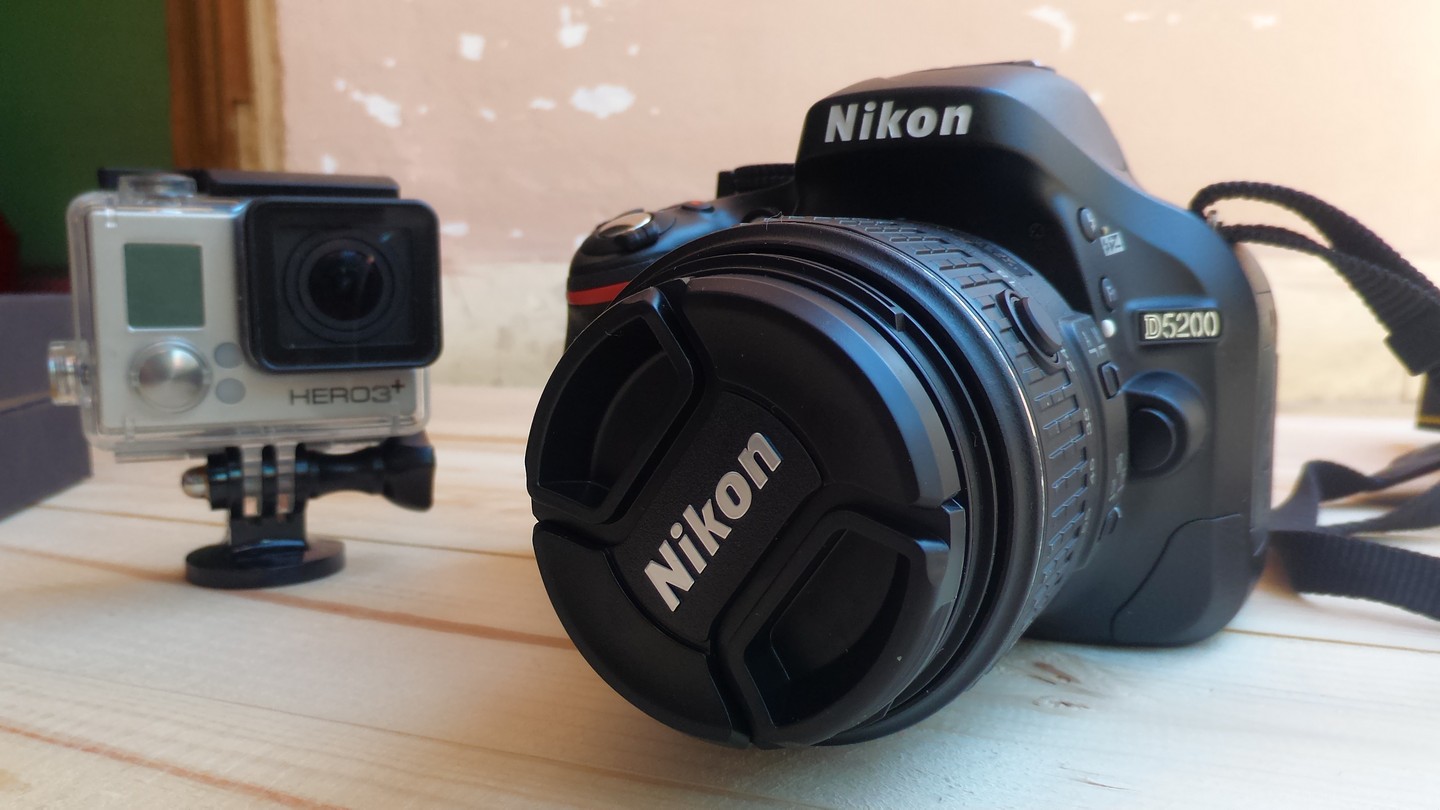 GoPro Hero5 Black (Must)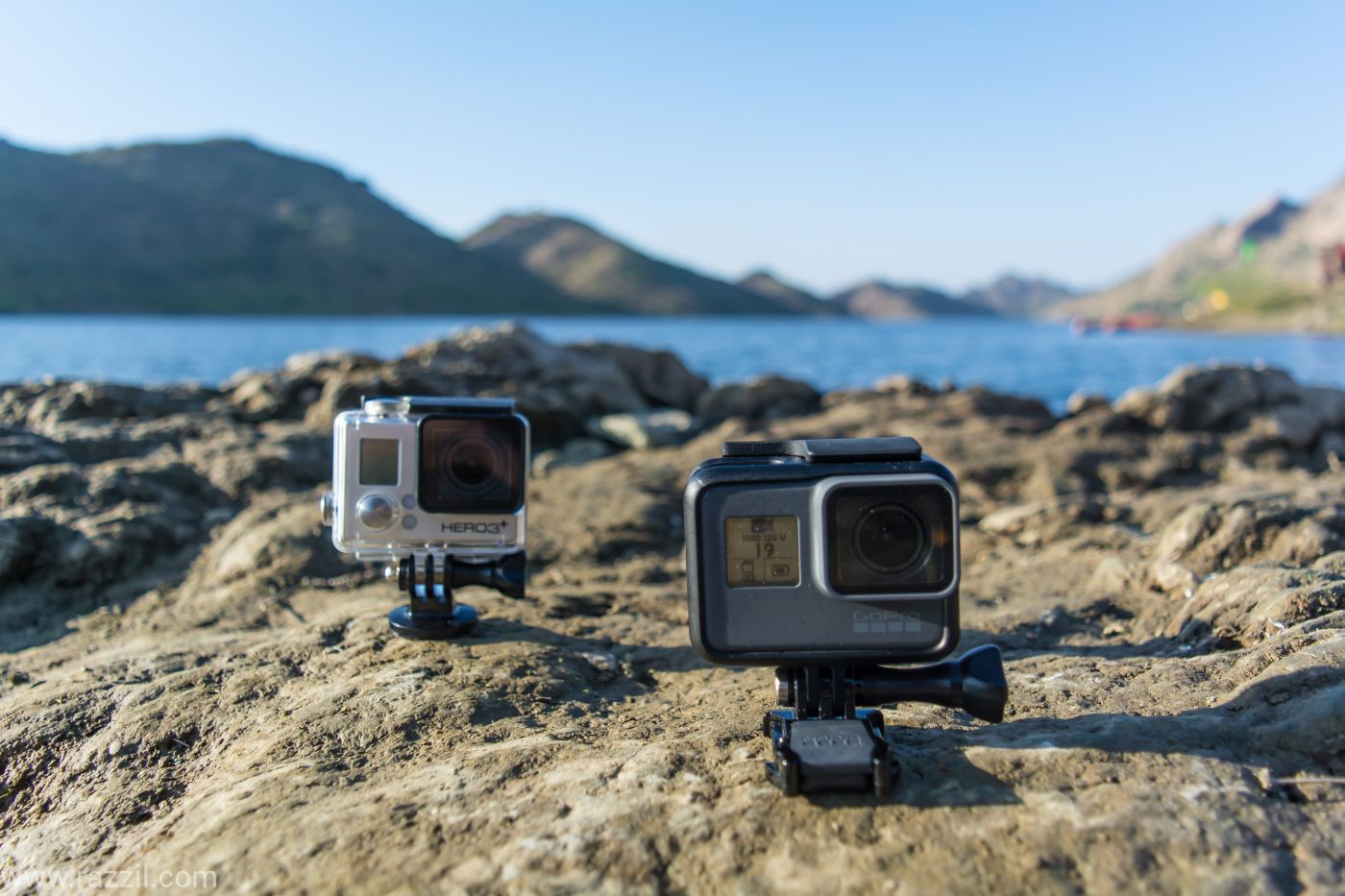 Carrying DSLR might be risky on Hiking but this little camera is a must. GoPro Hero5 Black comes with the durable and waterproof body, it means I can record video as well shot photo even in rainy conditions. The camera is capable of recording photo, video & timelapse. The size of the camera is very small which makes it easy to carry on your backpack. Before this, I had Hero 3+ Silver Edition and recently I upgraded to Hero5 Black Edition.
Smartphone
There is no fixed phone I carry as I'm also a travel blog so I keep changing the phone. But Android phone is a must for me and all the travels & map-related applications installed on the phone.
HTC Re Camera
The GoPro alternative, the Re Camera is a fantastic device which you can buy for around 6K. It's easy to store in your pocket and it comes with 16MP camera. You can just point and shoot to capture the shot. It comes with waterproof design.
Mi Bluetooth Speaker
To beat the loneliness on the mountain, the music is the best way to kill the time while you do the hiking. Mi Bluetooth Speaker is the powerful Bluetooth speaker you can purchase at the affordable price. It gives you 8 hours of battery life and can be charged from the Power bank.
The Bluetooth speaker is very lightweight and compact with weighs only 270g. The speaker also comes with a microphone so that you can take calls directly from the speaker.
Mi Band 2 – All Day Fitness Band
Mi Band 2 is the cheap band available in the market, the band is capable of recording steps, sleep cycle, heart rate etc. There is expensive fitness band also available but for me, Mi Band does the job.
GoPole Scenelapse
The Little device used to capture panorama photos & 360° videos. The scenelapse spins up to 360° in 60 minutes and you can also use this to capture rotating timelapse.
Joby Tripod
Tripod may be not important gears you require during the Hike but for me as a Trave Blogger, I need a tripod to capture the stable footage which also include long exposure photos. Tripod often are bulky and difficult to carry on your backpack that's why I prefer the Joby GorillaPod. It's flexible tripod which can be  packed in the backpack and can also be mount anywhere including trees or rocks.
Stick for GoPro
Without any pole, GoPro is pretty much useless and as you need this accessory to shoot yourself while still keep moving. It also allows you to take breathtaking shots from the angle which is not possible with the tripod.
---
My Gear list is still incomplete and many critical gears such as Waterproof Boots, Tent, Sleeping Mattress, Knife, GPS, Compass, Gloves, Stove etc. Every Hiker prefers a different way to pack gears with them and Ultralight is becoming very popular. UltraLight sound good but it could be dangerous if the weather suddenly changes and I've read news about the people died especially those who carrying packing UltraLight.
Decathlon & Wildcraft are the only major stores in India where you'll get the gears for outdoors, I hope many more companies will launch their gears in India.
If you've any gears you like to show then please comment out below.