When performing Umrah, it is important to have a reliable SIM card that will allow you to stay connected with your loved ones and access important information. There are a few different SIM card providers in Saudi Arabia, but the best one among them is the STC & Zain.
STC and Zain are the two largest and most popular SIM card providers in Saudi Arabia. Both companies offer a variety of prepaid SIM cards that are specifically designed for visitors, including those on Umrah. You can also read on what to pack for Umrah.
STC (Recommend for Umrah)
STC has the widest network coverage in Saudi Arabia and is also the fastest network in terms of 4G and 5G speeds. I got good coverage all around Mecca and Medina, even great reception on the Mecca to Medina route.
The basic plan starts at 30-35 SAR, which is good for most pilgrims. In this plan, you'll get 5GB of internet and 60 minutes of local and international calls.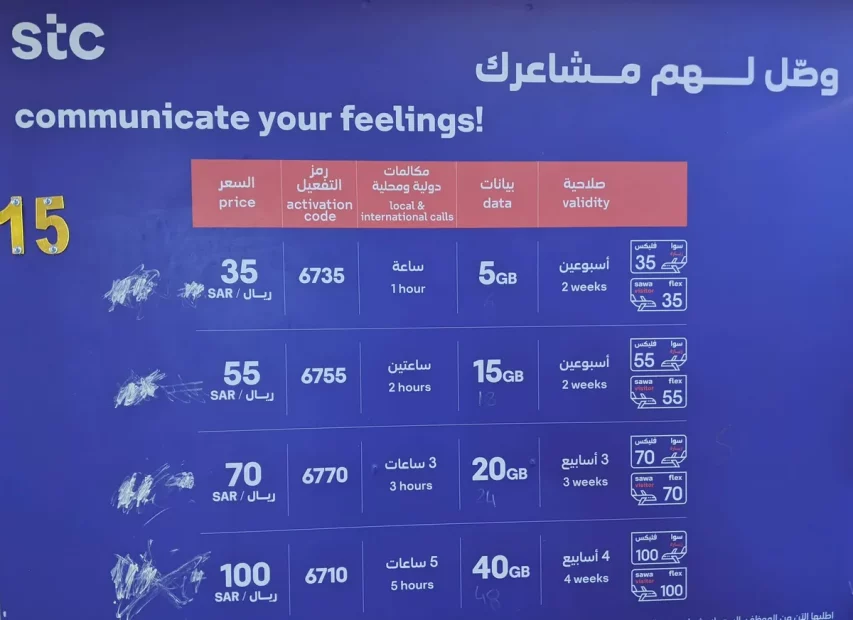 STC plans are also cheaper than Zain's, and STC believes in net neutrality, which means you can get data and use it on any site or service. In Zain, you get separate data for YouTube and social media.
STC is the best saudi sim card for Umrah. Highly recommend going with STC for the best sim for umrah
Zain (Avoid for Umrah, Good for Hajj)
Zain also has a wide network coverage, but it is not as extensive as STC's network. Also, I found their plan more expensive than STC for the Umrah. For the Hajj sim card, their plan is good.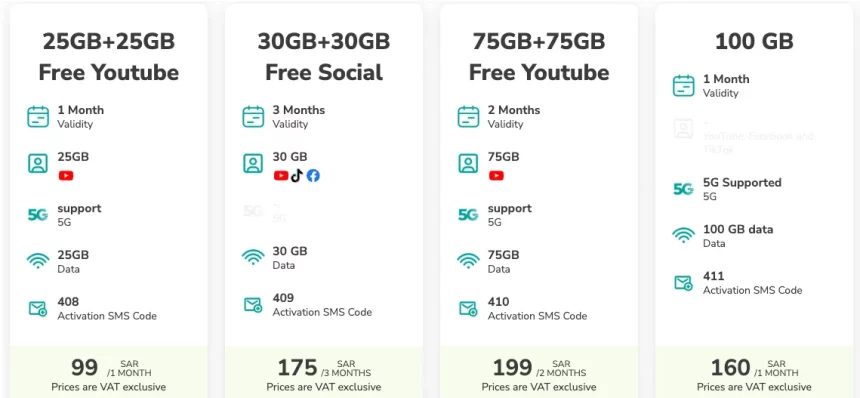 Their basic plan starts at 99 SAR and you'll get 1 month of validity and 25GB of Internet. This makes it expensive for Umrah but good for Hajj.
How to purchase a SIM card for Umrah
Avoid purchasing at the airport. Instead, you can get the SIM outside the hotel from an official kiosk. You'll find plenty of kiosks from every SIM provider in Saudi Arabia. Go there with your visa number and they'll take your fingerprints and issue the SIM right away.
For an eSIM in Saudi Arabia for Umrah, you need to get it from company offices. Local kiosks will not issue an eSIM.
Conclusion
STC SIM Card is best for the Umrah and Zain is the best for Hajj.